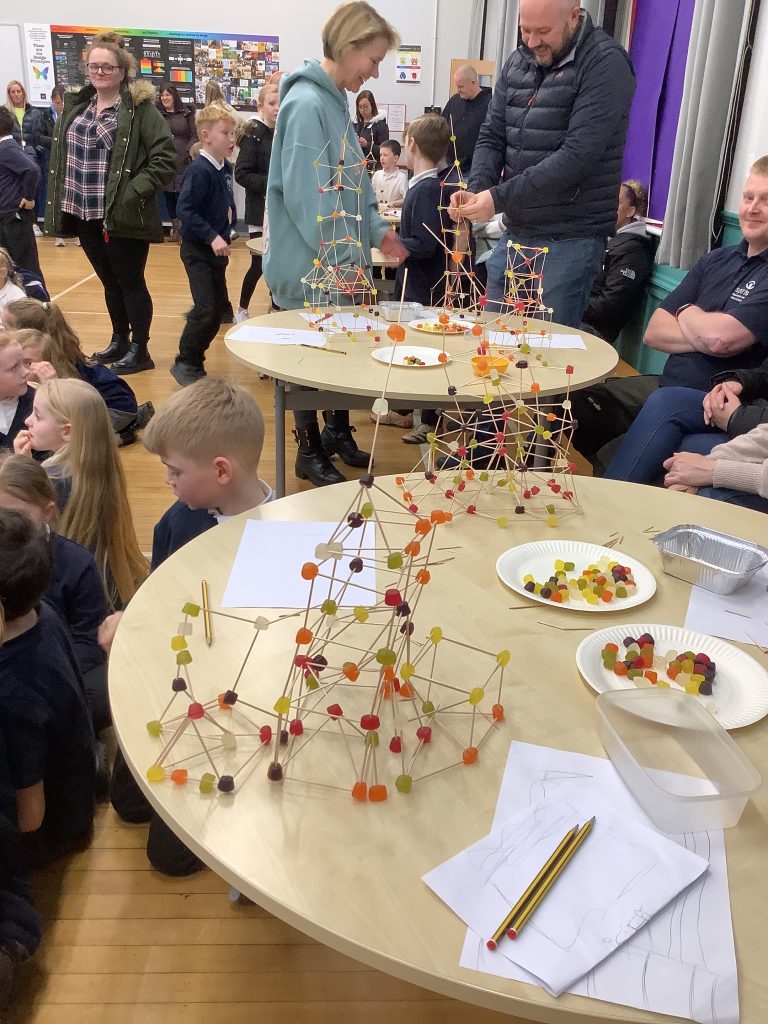 The LKS2 theme for science week this year was connections so what could be more fun than building towers out of sweets. The children were challenged to construct the tallest free standing tower using only 2 pieces of equipment – midget gems and cocktail sticks. Check the wonderful designs by our year 3 children and parents. Huge thank you to all those who came to support their children.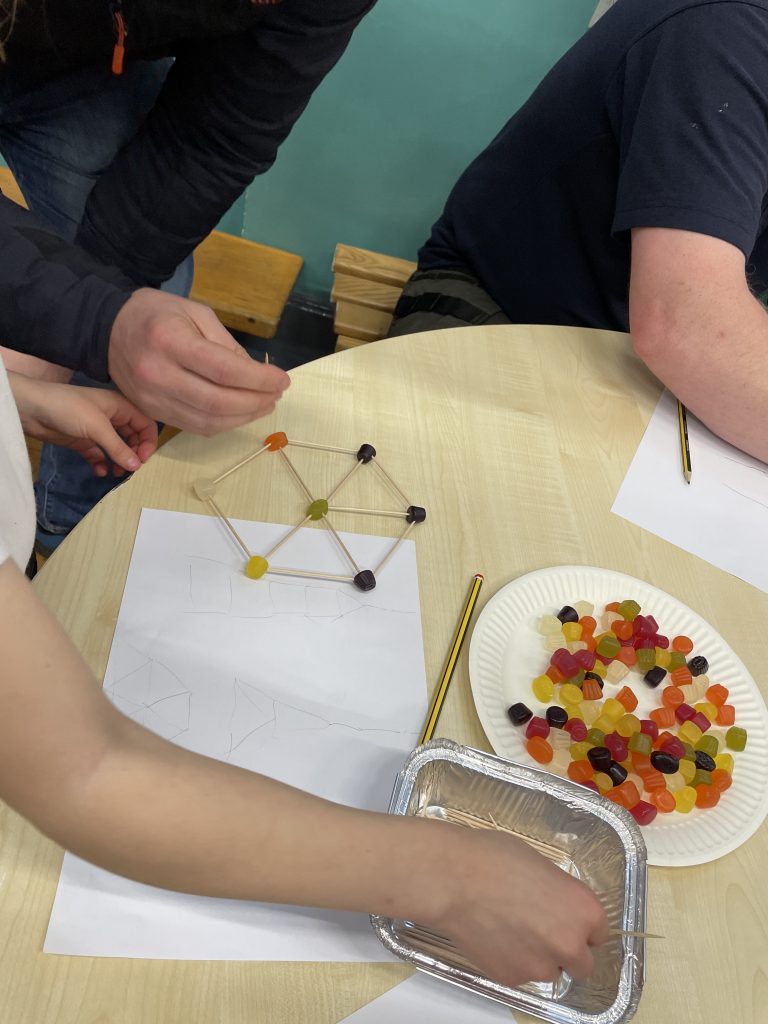 Well done to these children with a tower measuring 72cm!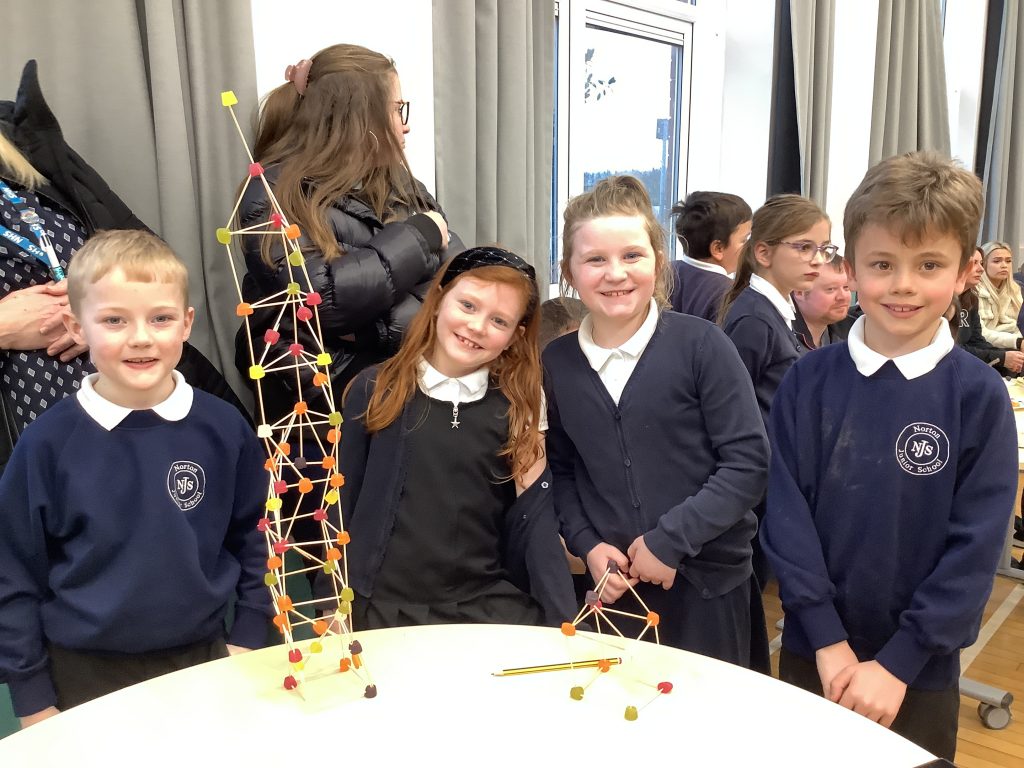 These two towers were chosen for the creative designs!