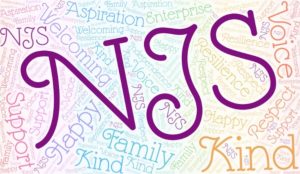 The most important part of any school is the children!
At Norton Junior School, the children are at the heart of everything we do. Consequently, we wanted to allow them the time to share with you their thoughts on their school. This was a project planned just before lockdown and as such, couldn't go ahead as planned but as ever, they rose to the challenge, working independently from home to provide their reflections.
As leavers, our Year 6 Children provide the fullest picture of our school and they would like to welcome you all to our website and perhaps even to our school. Here are some of the things they had to say:
"NJS means the world to me… I am very happy for other students who are going to get the same experience that I am having here."
"Personally, NJS has been a great stepping stone for me. The amazing teachers at Norton have given me the confidence to believe in myself and achieve my potential."
Charlie
"NJS is like my family, they are always there when I need them. Everyone there are is kind and will al- ways help me if I feel down or need help. NJS is a team and if everyone works as a team in Norton Junior School it will be a happy place to visit."
Keane
"In my opinion, NJS is one of the best experiences in my life. The outstanding school provides beneficial help to those who need it the most. It has allowed me to gain a tremendous amount of confidence in just four years."
Millie
"NJS means family as I have so many amazing teachers and friends that have got me through everything! Thanks so much!"
Zak
"NJS is a very exciting place with many things happening all at once around the school: visits from experts, fieldwork, extra curricular events, just to name a few. You will also go on many interesting learning journeys whilst you are with us and these are called Expeditions."
Expeditions
At NJS, we take part in wonderful learning journeys called 'Expeditions'. Each expedition focuses on particular areas of the curriculum, begins with a guiding question that sparks the children's curiosity and works towards a final product. During an expedition, pupils experience a range of exciting learning opportunities such as class visits, fieldwork, expert visitors and a product launch at the end of the journey where the children reveal the product that their phase has created. Expeditions are a unique opportunity to make a real impact on our community and often further afield.
Trudie
Crew at NJS
"During your time at NJS, you will be part of 'Crew' that is designed to support you and help you achieve your potential. Your crew will be your friends, your class and the school as everyone works together to make NJS the friendliest, happiest and most exciting school around!"
Eden
What are the teachers like at NJS?
"They are very kind and approachable and will help you at every opportunity. They will try there best to make every lesson fun for you."
Charlie
What are lessons like?
"The lessons are always fun… Lessons are always active and we get to work together in groups or pairs."
Archie
Is bullying an issue at NJS?
"Absolutely not! Everyone at Norton Junior School treats everybody with respect and treats each other how they want to be treated. If you spot any disrespectful behaviour make sure to tell a teacher straight away and don't get involved!"
Eden
What are the three best things about NJS?
"The three best things about NJS are the amazing school trips/competitions, the outdoor space that we have and the CREW NJS has become."
Rosie
If you want to find out more, why not click here to view the Children's Prospectus